We're Getting Mutants in the MCU - The Loop
Play Sound
Between episode 1 and episode 56, there would be a new villain or villains each week for the Magical Princess to fight.
Some of these villains would return in later episodes, while others would never appear again.
Please note that some villains are exclusive to the anime and do not have a manga counterpart.
Villains
Akazukin Chacha Villains of the Week
Episode 1
Evil Mirror

Villain:

Evil Mirror
Episode 2
Dark Rascal Sensei

Villain: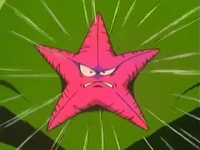 Episode 3
Evil Starfish

Villain:

{{{Villain}}}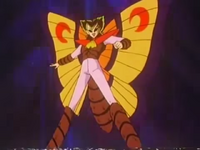 Episode 4
Dokuga

Villain:

{{{Villain}}}
Episode 5
Que-chan The Vampire



Villain:

{{{Villain}}}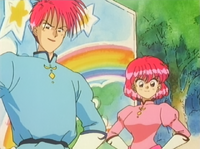 Episode 6 & 38
Kan-kan & Lan-lan, The Twin Witches

Villain:

{{{Villain}}}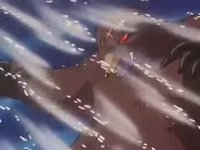 Episode 7
Uma-X Mole Kaiju



Villain:

{{{Villain}}}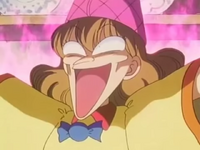 Episode 8
Cream The Pastry Witch



Villain:

{{{Villain}}}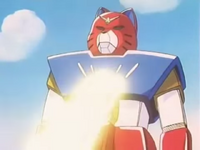 Episode 9
Professor Mikeneko's Nyandaber Z

Villain:

{{{Villain}}}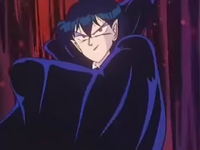 Episode 10
Strengthened Que-chan



Villain:

{{{Villain}}}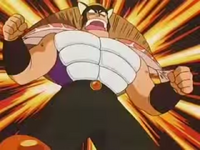 Episode 11
Battle Sushimaster



Villain:

{{{Villain}}}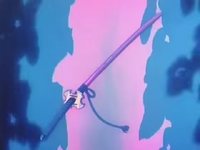 Episode 12
Kotetsu, The Cursed Blade



Villain:

{{{Villain}}}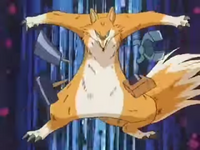 Episode 13
Foxy Kaiju

Villain:

{{{Villain}}}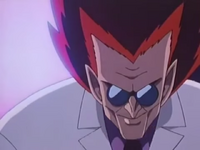 Episode 15
Professor Hawking

Villain:

{{{Villain}}}
Episode 15
Franken-chan Kaiju

Villain:

{{{Villain}}}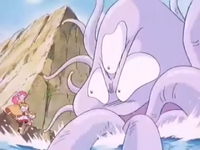 Episode 16
3-Eyed King Jellyfish

Villain:

{{{Villain}}}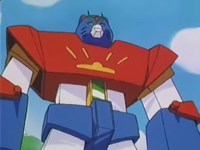 Episode 17
Nyandaber ZZ

Villain:

{{{Villain}}}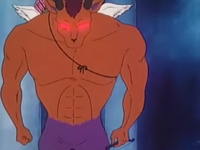 Episode 18
Cupie Fell

Villain:

{{{Villain}}}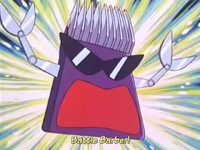 Episode 19
Battle Barber

Villain:

{{{Villain}}}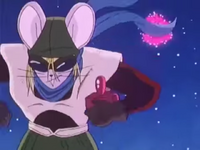 Episode 20
Nezumi Kid

Villain:

{{{Villain}}}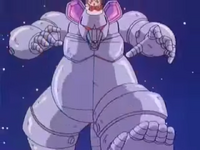 Episode 20
Giant Rat Robot

Villain:

{{{Villain}}}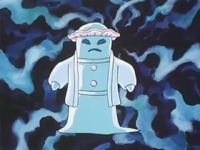 Episode 21
Beppu

Villain:

{{{Villain}}}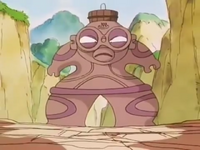 Episode 21
Giant Beppu

Villain:

{{{Villain}}}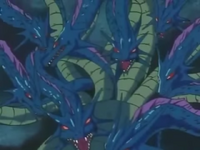 Episode 22
Oroshi, The Hydra

Villain:

{{{Villain}}}
Episode 23
Unskya, The Iron Ball Golem


Villain:

{{{Villain}}}
Episode 24
Haideyans Tyranosaurus Form

Villain:

{{{Villain}}}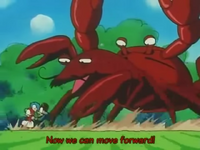 Episode 25
Haideyans & Yordas's Lobster-Crab Hybrid Kaiju

Villain:

{{{Villain}}}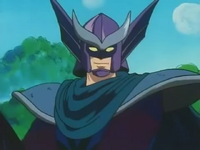 Episode 25-33
Access, Shiine-chan's Father

Villain:

{{{Villain}}}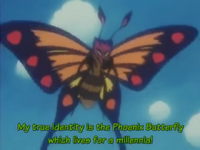 Episode 27
Phoenix Butterfly



Villain:

{{{Villain}}}
Episode 28
Bird, The Mind Reading Frog

Villain:

{{{Villain}}}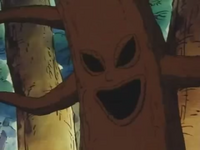 Episode 29
Evil Tree Demon



Villain:

{{{Villain}}}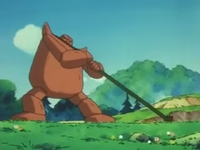 Episode 30
Gandar



Villain:

{{{Villain}}}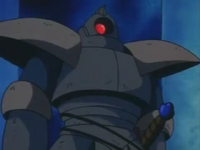 Episode 32
Cursed Armor Knight

Villain:

{{{Villain}}}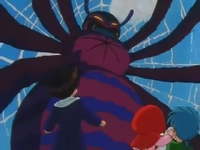 Episode 34
Spidia

Villain:

{{{Villain}}}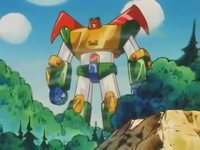 Episode 35
Great Nyandaber

Villain:

{{{Villain}}}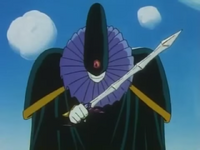 Episode 36
Miraado

Villain:

{{{Villain}}}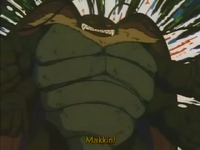 Episode 37
Makkin

Villain:

{{{Villain}}}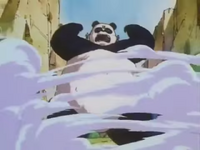 Episode 38
King Panda

Villain:

{{{Villain}}}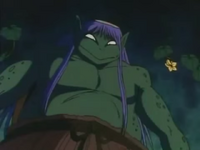 Episode 39
Otto, The Kappa Kaiju

Villain:

{{{Villain}}}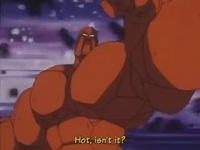 Episode 41
Ka Zandan

Villain:

{{{Villain}}}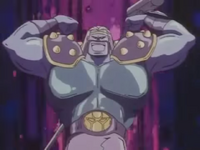 Episode 42
Super Bariki Massuru



Villain:

{{{Villain}}}
Episode 43
Kyotoora



Villain:

{{{Villain}}}
Episode 44
Harpy



Villain:

{{{Villain}}}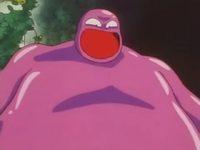 Episode 45
Modoking, The Shapeshifting Blob

Villain:

{{{Villain}}}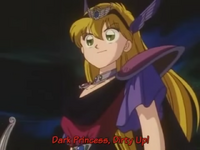 Episode 45
Dark Magical Princess

Villain:

{{{Villain}}}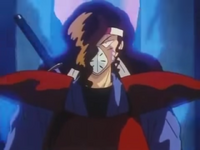 Episode 46
Gekkou

Villain:

{{{Villain}}}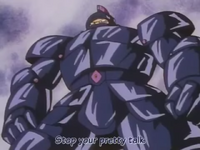 Episode 47
Garrok

Villain:

{{{Villain}}}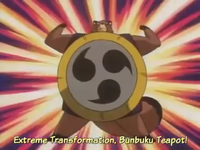 Episode 48
Tanuki Bunbuku Teapot

Villain:

{{{Villain}}}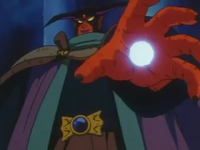 Episode 50
Daimao, The Great Evil Lord


Villain:

{{{Villain}}}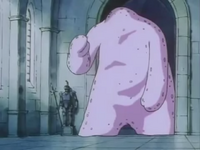 Episode 52
Sponge Giant



Villain:

{{{Villain}}}
Episode 53
Hurricane Ken



Villain:

{{{Villain}}}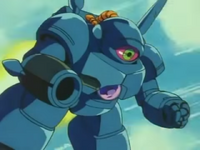 Episode 54
Buki, The Robotic Magic Instructor

Villain:

{{{Villain}}}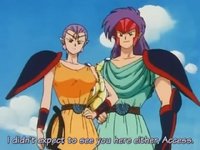 Episode 55 & 56
Soprano & Baritone

Villain:

{{{Villain}}}
This marks the end of all villains defeated by Magical Princess